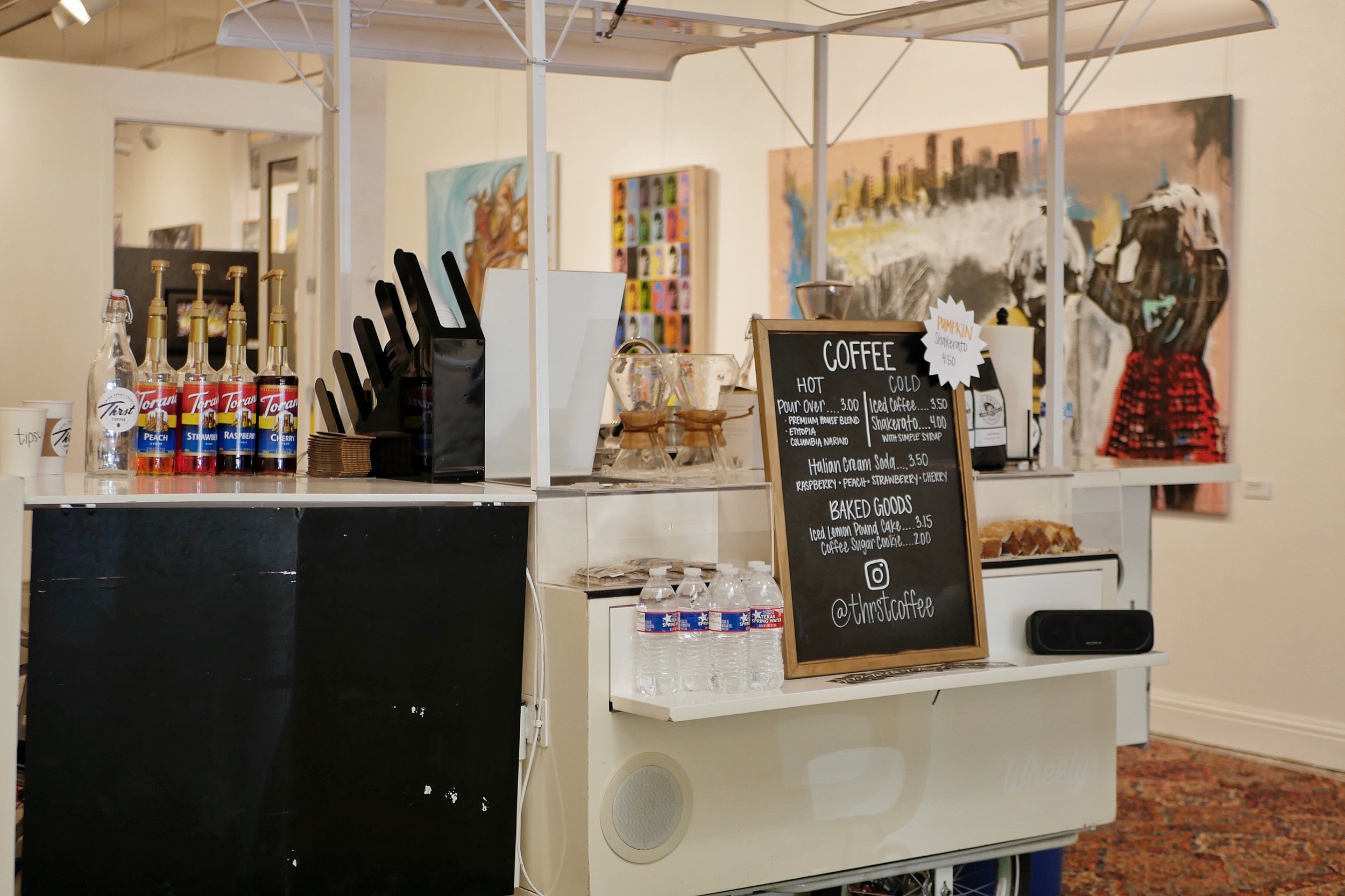 In this "Small Business Spotlight," presented by American Bank, Austin Meek of Waco Business News highlights Andreas Zaloumis of Thrst, or Third Space Theory, Coffee.
Andreas Zaloumis used to work at a Starbucks. He was off-put by the stock, impersonal nature of many of his interactions in the chain and decided there was a better way to engage. So, he partnered with downtown art gallery Cultivate712 to create a "third space," an area that's not home or work, where customers find connection, community, and, of course, craft coffee.
This "Small Business Spotlight," co-produced by Waco Business News and KWBU, first aired on Friday, October 5, 2018, in Episode 50 of "Downtown Depot" on 103.3 KWBU-FM Waco.